Three weeks ago during the last match of Genoa in Luigi Ferraris in the 72nd minute Marco di Vaio scored his first goal of the season. Just like in the beginning of last season Marco di Vaio did not score immediately and our sympathetic striker got some dishonest critics. Because of this and the fact he decided the match against Cagliari by scoring 2-0 the joy of the goal was enormous. Marco scored his goal in front of Gradinata Sud, our sector. Full of happiness I stepped on the wall in front of Gradinata Sud and this is what happened with my jeans: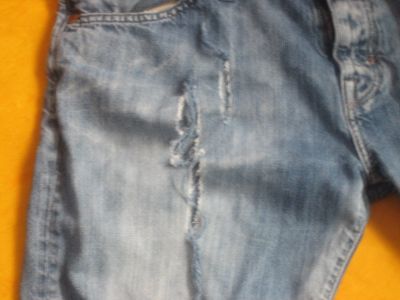 Marco, I want to make a deal with you. If you score again against Fiorentina you do not have to pay a new jeans for me! 



 Come on guys, after Torino and Napoli also we have to win this weekend.