Over 2000 Genoa-fans, including 100 schoolkids, travel 228 kilometers to Empoli in Toscany next Sunday. After the defeat against Siena and the 4-1 victory of Empoli against Cagliari this match is very important for both teams.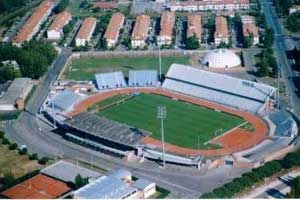 Stadio C. Castellani (19.795)
Genoa surely misses injured Danilo, while Cicco Bega returns after his penalty for his fourth yellow card. At the moment Fabiano and Di Vaio are injured, so it is not sure yet if they can play Sunday-afternoon.