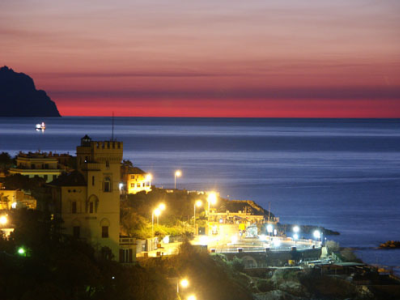 As you can see on the picture Genova is completely red and blue. After the 0-0 draw in the first derby of this season, this weekend is the return with Genoa playing at home. Like our friendly coach Gian Piero Gasperini already said this morning: in the field we have to play to be the best team, but with the fans it is sure: Genoani are the best !!
Genoa surely misses banned Santos + Sculli and it is almost sure that also Milanetto and Wilson can not play because of injuries. It will be a problem to Mr. Gasperini to decide which strikers he puts in the line-up. Borriello for sure, but who is the other one or are the other two: Figueroa (scored against Atalanta the winning goal), Di Vaio (scored last week against Livorno) or the returned Leon? Problems of a good coach with a good team !
This weekend also Genoa Club Amsterdam celebrates their 10th anniversary in Restaurant Locanda Spinola in Genova. Let's hope with the dinner starts a fantastic weekend, being for at least 6 months the boss in the city and in the field.