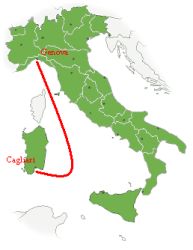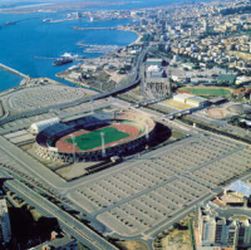 Genoa coach Gian Piero Gasperini and his staff selected the following 19 players to travel with them to the island Sardinia:
Goalkeepers:  Lanza, Rubinho, Scarpi.
Defenders: Criscito, De Rosa, Ghinassi, Lucarelli.
Midfielders: Danilo, Fabiano, Juric, Masiero, Milanetto, Rossi, Vanden Borre.
Forwards: Borriello, Di Vaio, Figueroa, Leon, Sculli.
Genoa misses banned Konko (4th yellow card against Napoli) and the injured: Bovo, Santos, Paro and Wilson against Cagliari, number 20 and last in the standings. Yesterday the team of Sardinia was punished with 3 points (from 18 to 15) because of the fact that old-Cagliari player Grassadonia informed the court that in the past Cagliari-players substituted each other at the dopingtests after the match to save their doped colleagues. The old defender also told that the board of the club used the ultras to scare the players at home if they did not play well. Besides the lost of 3 points also Cagliari president Cellino is banned for 1 year out of football. Of course the club and president try to save themselves at a higher court.