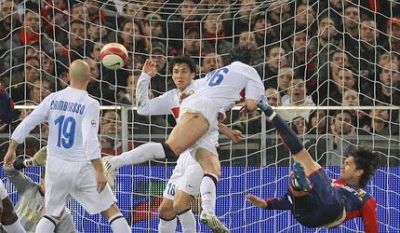 A fantastic Genoa tonight got only 1 point against Italian Champions and leader in the standings Inter, while we deserved 3 points. Genoa had ball-possession of 67% against 33% and earned 10 corners against Inter only 4. The Gasperini-boys started very agressive with Figueroa and Sculli as forwards and as expected Borriello on the bench. The 27.624 spectators saw that the first counter of Inter in the 11th minute after a mistake of Santos in midfield immediately ended in a goal of Suazo after a cross of Ibrahimovic.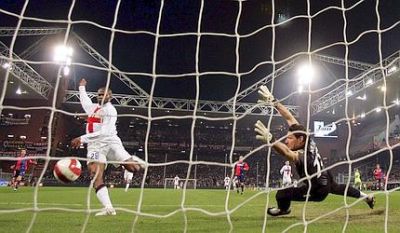 Also after the goal it was only Genoa that played football, while Inter only defended which is their specialty. In the 40th minute Inter midfielder Pelè got his second yellow card after he kicked Juric, so Inter had to continue the game with 10 players.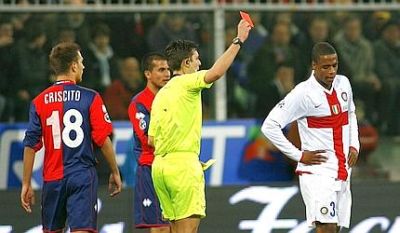 In the second half Mr. Gasperini brought Borriello and Fabiano in the field, while defenders Santos and De Rosa had to leave the pitch. Also our 3rd and last defender Domenico Criscito left the field, but unfortunately not because of tactical reasons but with an injury that looked heavy. Genoa did everything to score the equalizer but a goal of Sculli was regulary annulated because of off-side. In the 85th minute we finally succeeded, a shot of Juric was blocked by goalkeeper Julio Cesar of Inter but Borriello volleyed the rebound fantastic in the goal. Genoa now has 36 points and is on the shared 10th position with Napoli and Palermo, the opponent of next Saturday on Sicily.