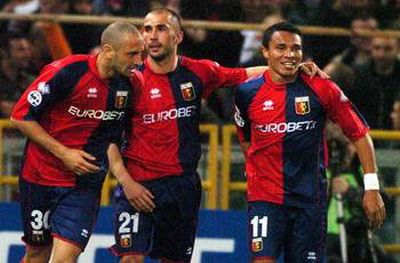 In the first half of the season Genoa lost in Reggina by 2-0. Now the red and blue boys want revanche. The best Genoano in the match against Reggina was Marco di Vaio and there is a big chance that he will be in the line-up tomorrow because Leon played in the United States this week with Honduras against Colombia. Mr. Gasperini selected the following 20 players for tomorrow: 
Goalkeepers: Rubinho, Scarpi.
Defenders: Bovo, De Rosa, Lucarelli, Santos.
Midfielders: Danilo, Fabiano, Juric, Konko, Masiero, Milanetto, Rossi, Vanden Borre.
Forwards: Borriello, Di Vaio, Figueroa, Leon, Sculli, Wilson.