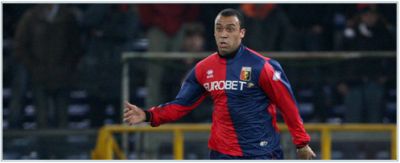 With 3 topmatches in 6 days Mr. Gasperini  has to change the team at some positions tonight at 20.30 hours against Fiorentina. The rumours say that tonight Vanden Borre, Jankovic and Sokratis start in the line-up to give players like Juric, Sculli and Biava some rest. Mr. Gasperini left Potenza (arrived this summer from Fiorentina, but is injured), Paro (training to get in condition after his heavy knee-injury), Gasbarroni (slightly injured) and Figueroa (probably returns to Argentina) in Genova and went by coach to Toscany with the following 21 players:
Goalkeepers: Lamanna, Rubinho, Scarpi
Defenders: Biava, Bocchetti, Criscito, Ferrari, Sokratis
Midfielders: Brivio, Juric, Mesto, Milanetto, Modesto, Rossi, Thiago Motta, Vanden Borre
Forwards: Jankovic, Milito, Olivera, Palladino, Sculli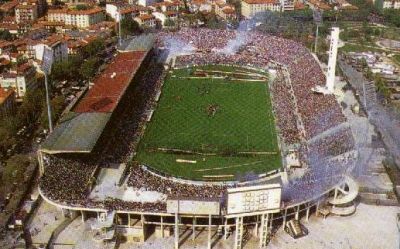 Genoa gets the support by over 2.000 redblue fans tonight in Stadio Artemio Franchi.