[youtube s3lMZAn8cKY]
Till yesterday Genoa was unbeaten at home: 8 victories and 4 draws. Also yesterday the team of Mr. Gasperini was the best team in the field with 58% ball-possession, 7-2 advantage in corners and 16 against 8 shots on the goal. Nice numbers, but they don't count. All that counts is the result of 0-2 by goals of Ibrahimovic (off-side ?!) and Balotelli (did it pass the line ?). Maybe this is the difference between an European topteam like Inter and a club like Genoa that played 3 years ago in Serie C-1.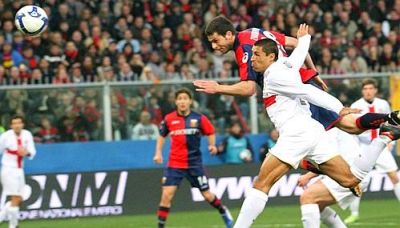 Genoa created at least 5 big chances, but did not score. On the other hand if we put on our red and blue glasses also Inter did not score a regular goal because Ibrahimovic in the 2nd minute was in off-side position when he scored and the ball of Balotelli in the 61st minute never completely passed the goalline.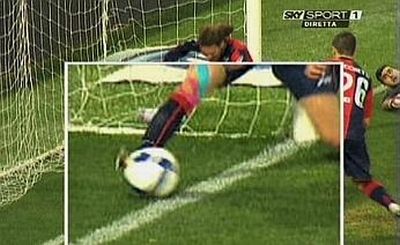 Of course it is possible to loose against the Champions of Inter, but the most pain of yesterday-evening are the yellow cards of Biava, Ferrari and Motta that all 3 can not play next Saturday at 18.00 hours in and against number 7 Cagliari. A very important match to reach European football at the end of the season.