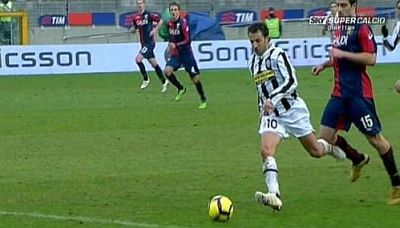 Yesterday Genoa played a very good match in Turin against Juventus and deserved the 2-2 draw which was on the scoreboard before referee Mazzoleni gave Juventus an unbelievable penalty like the Moggi-scandal never happened. Not only the referee is to blame about this penalty also the linesman who must have closed his eyes at the moment Del Piero showed everybody why so many people don't like him, the symbol of Juventus.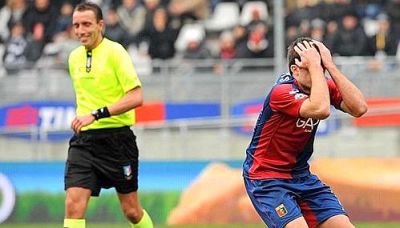 Genoa played a very good match and opened the score in the 16th minute by Marco Rossi – who at the beginning of the match already shot on the post – who realized a great combination of Zapater and Acquafresca. Time to the Juventus-fans to attack the 1500 Genoa-supporters with heavy fireworks. At the moment the fireworks finally stopped it was Amauri who scored the equalizer after an error of Criscito and Amelia. Halftime 1-1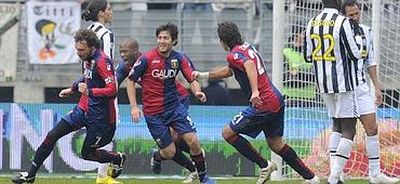 In the 2nd half Juventus was the best team in the field but Genoa created just as many chances as the hometeam. In the 61st minute a great combinaton of Del Piero and Diego – again Criscito was not powerfull enough – gave the hometeam the lead: 2-1. The happiness lasted only 2 minutes when Marco Rossi scored again after a big mistake of Buffon: 2-2. This result also should be the most honest endresult, but referee Mazzoleni decided different. Let's hope this was his last match in Serie A.
[youtube 9C3rQm5PFc8]