It was terrible weather in Liguria today which brought a lot of wind, rain and goals. Genoa took 3 times the lead, but Bologna always came back and 10 mintes before the end our ex-player Adailton scored his 3rd and Bologna's 4th goal.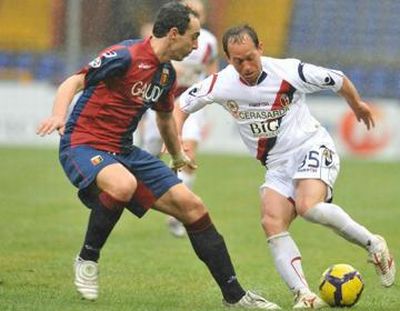 With David Suazo as substitute of Robert Acquafresca who scored twice last week against Udinese our team started very good. In the 8th minute Suazo opened the score to be very attent at the moment the goalkeeper of Bologna could hardly save the shot of Dainelli. Unfortunately Bologna scored the equalizer only a few minutes later when Criscito got the ball out of a corner on his knee and Bologna could score easily: 1-1. Genoa had to start again, but Giuseppe Sculli helped us to score 2-1. Also this time Bologna came back soon when our ex-player Adailton scored after a big error of Dainelli. Still in the 1st half it was David Suazo who scored his second goal this afternoon (just as Acquafresca last week) after a combination with Marco Rossi: 3-2, halftime.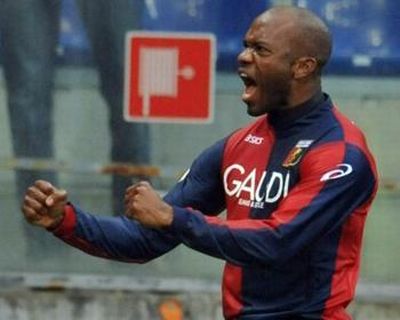 In the second half Adailton scored his 2nd and 3rd goal (dubious penalty on the edge of the penaltyarea) which gave Bologna a 3-4 victory. The Gasperini-boys only hit 3 times the post and the crossbar in the 2nd half. Our second homedefeat of the season (other defeat against Inter: 0-5) was born and we missed a great chance to be inside the Europa League zone. We still have 12 matches to continue our European adventure.
[youtube Woik-cTKdLs]