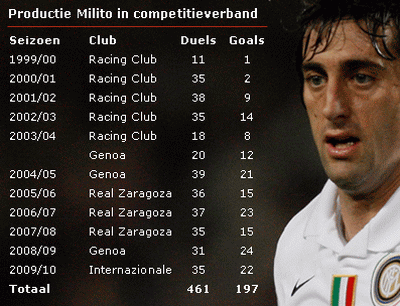 Diego Milito scored 57 goals in 90 matches with Genoa before he moved to Inter last summer. This season Diego scored 22 times in Serie A including the deciding goal in Siena last Sunday that brought Inter the 18th scudetto. Diego also scored the only goal with Inter against A.S. Roma in the Italian Cup-final 2 weeks ago. And tonight in the Champions League final ? 
Almost every football-fan in Holland supports Bayern Munich because of the 3 Dutch: Mark van Bommel, Arjen Robben and coach Louis van Gaal. It has never happened since the 2 Worldwars that the people in Holland supported a team of Germany. To the members of Genoa Club Amsterdam the influence of the city of Amsterdam is equal: 1-1
    –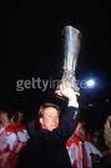 Wesley Sneijder (Inter) – Louis van Gaal (Bayern)
so we support Inter because of Diego and Thiago Motta who also left Genoa to Inter last summer, but he is squalified after his red card in Camp Nou in the semi-finals against Barcelona. A victory of Inter also means 1 extra Italian team in Europe in the season 2011-2012, which can be very usefull to our Genoa !