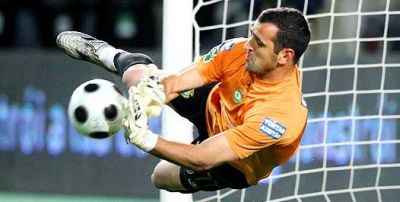 After goalkeeper Marco Amelia was hired to A.C. Milan 2 weeks ago, president Preziosi was looking for a new experienced goalkeeper to substitute Amelia. Goalkeeper Stefano Sorrentino was very enthusiastic to join our team, but Chievo stopped him. Despite the transfersum of € 4.5 million by his club Sporting Braga our president choose goalkeeper Eduardo, the brilliant goalie of the national team of Portugal. This World-Cup in South Africa keeper Eduardo kept his goal clean in the first round against Brasil, North Corea and Ivory Coast, while he was beaten once by David Villa of Spain in the 1/8 finals. The 27 years old Eduardo signed a 4-years contract with Genoa.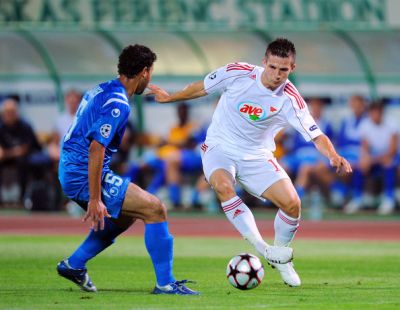 This week also arrived the striker of the Hungarian national team: Gergely Rudolf. Because his contract with Debreceni ended this summer Genoa did not had to pay a transfersum for this 25 years old player that was also wanted by Ajax.
Besides the new arrivals Toni, Eduardo and Rudolf we can also be happy that Genoa enlarged the stay of Palladino and Jankovic with another year. Also the defenders of the Italian national team: Andrea Ranocchia (renturned to Genoa after he was rent to Bari last year where a played a brilliant season) and Mimmo Criscito (now 100% owned by Genoa) stay with us to try to reach European football this season that starts next Saturday 17th July at the Pegli-trainingfield. The next day Genoa goes to Neustift Stubaital (Austria) just like the last years to prepare for Serie A that starts Sunday 29th August.