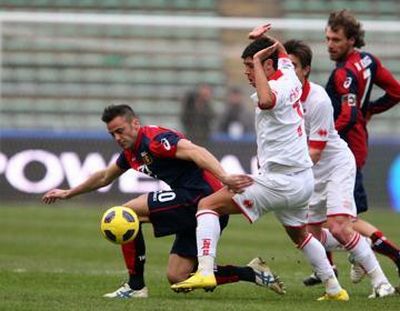 Another goalless draw of Genoa and just as against Chievo the feeling is that we lost 2 points and not that we can be happy with the draw. Already in the 9th minute Palacio hit the post after a good combination with Kucka. If this would be a goal, the match surely would be completely different. The positive thing about this match is once again our defense, which is very good if Dainelli is in the field. Also Eduardo is much more comfortabel in the goal if "the wall of Florence" is in front of him.
[youtube 3F_x2kaaAJo ]
Wednesday Genoa plays at 18.30 hours the away-derby that was posponed just before Christmas. Mr. Ballardini and his staff have a completely healthy selection except the long-time injured Boselli and Destro.