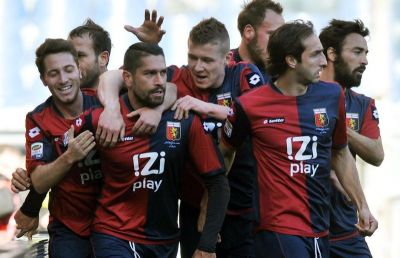 After the unexpected draw in the Juventus Stadium against number 1 Juventus now we had to play against nr. 3 of the standings Lazio. In the first half of the season we beat the Romans by 0-1 with a goal of Borriello, but that was before our crisis of the last months. Today we had to miss our left side of the team: Antonelli (banned) and Vargas (injured). The defense was formed by Granqvist, Portanova and Manfreni while striker Ciro Immobile was on the bench and Marco Borriello was supported by Andrea Bertolacci. In the 16th minute genoa opened the score by Marco Borriello's 7th goal: a missle in front of Gradinata Nord.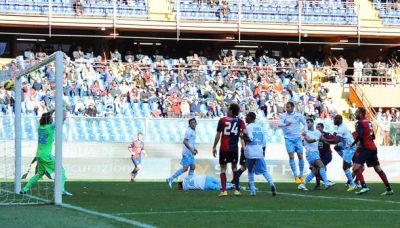 Only 6 minutes later Genoa scored again and this time it was the player just behind Borriello: Andrea Bertolacci with a fantastic shot outside the penalty area: 2-0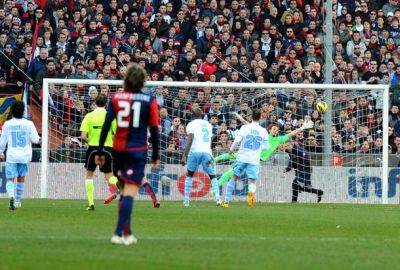 With a 2-0 advantage the first half ended. In the second half lazio showed why they are third in the standings and in the 58th minute ex-Genoano Sergio Floccari scored 2-1. It seemed that the match would end with this score till referee Tagliavento gave Lazio a very dubious penalty in the 82nd minute. Mauri scored from the penaltyspot and it looked like the deserved visctory after a fantastic first half was stolen. But in the 95th and last minute of injurytime our new player Marco Rigoni first headed a ball that was just stopped by Marchetti, but 20 seconds later het again headed and this time scored the deciding and deserved goal.  Genoa is now 17th in the standings, 1 point above the relegation-zone. Next week we play in Parma.