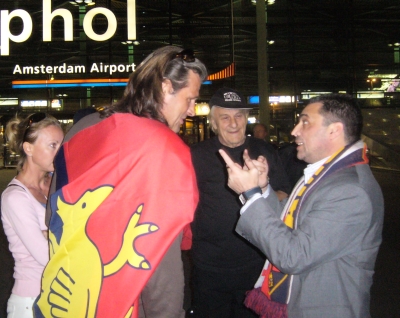 Tomas and Carlos, happy reunion!
Genoa-hero Carlos 'Pato' Aquilera arrived wednesdaynight at Schiphol Airport Amsterdam for the famous 'Cruise of the red and blue hart'. He and his charming girlfriend were welcomed by Tomas Skuhravy & wife, mister Giuliano, a few die-hard Genoa fans and of course Genoa Club Amsterdam. More news soon!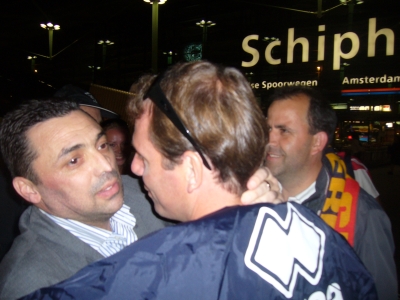 Carlos Aquilera with Bart and Hans from Genoa Club Amsterdam.]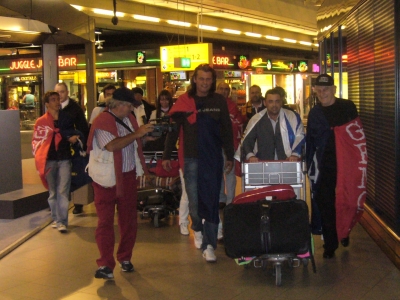 A warm welcome for some all time heroes!