by DJ Puré de Mele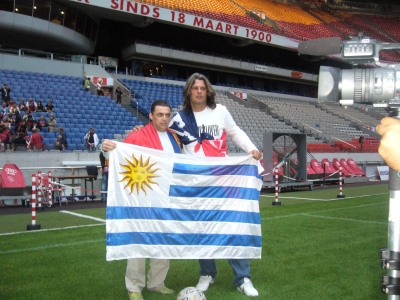 Aguilera and Skuhravy in the Amsterdam Arena.
Almost 200 Genoa fans joined thursdaynight a guided tour in the Amsterdam Arena, homestadium of AFC Ajax. After a visit in the Ajax museum and shop , Hans Otten (president GCA) welcomed the fans and suprised them with the highlights of the famous Uefa-game Genoa-Ajax on the megascreen. With a laugh, Hans wanted to skip the last Winter-goal as a sign of friendship. The Genoa fans refused his offer. History is history!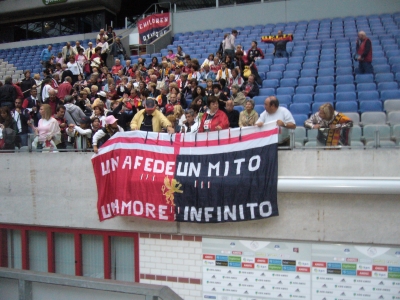 Genoa in the Arena.
 Our heroes Pato Aguilera and Tomas Skuravy were also in the Arena and 'tasted' the pitch. Bello Johnny van 't Schip was not in his Ajax-stadium. He was delighted to come, but had to watch a game in his role of trainer of the Dutch national team.
This weekend we show you a movie of this wonderfull evening. Keep an eye on the website of Genoa Club Amsterdam!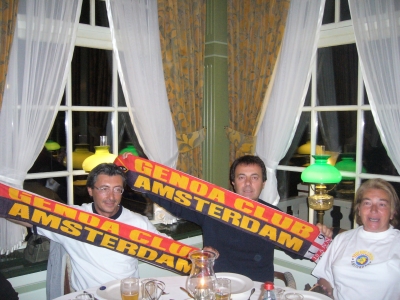 We finished in Volendam to eat some raw fish.