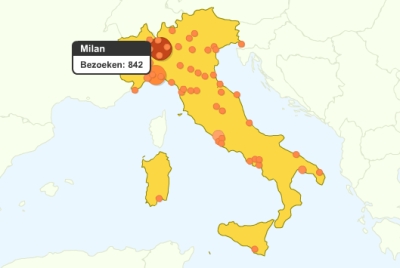 The website genoaclubamsterdam.com is now in the air for one week. We received some lovely compliments from fans all over the world.  Some webstats: 2.000 unique visitors from 39 countries like Saudi Arabia (20!), Tanzania, Japan, Moldavia and Dominican Republic. Genoa ovunque! The most visits we received from Italy, especially Milano.. The Arena video was the most watched content.
Keep on visiting our website and don't be afraid to use the comments.
With compliments and Forza Genoa,
your webmaster DJ Puré de Mele
ps: Do you know somebody with an own Genoa internetsite? Please let them place a link to us! Grazie!