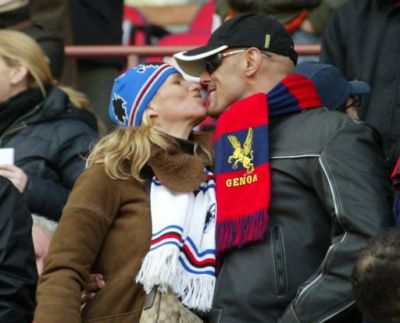 Andy, Bart, René and Hans had a fantastic weekend unless the unfair result of the match. Of course we prefered a victory, but that's football: sometimes you lose while you did not deserve it. On the other hand we can be happy that we do not have an irritating player like Ca$$ano, because at the end teamspirit always beats the individual fool.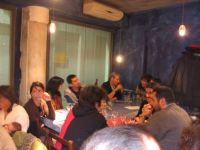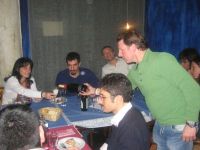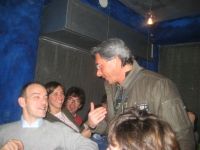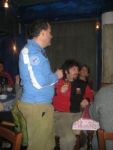 Saturdaynight we had a great dinner with 30 friends (including 7 weeks old Pietro, see leftunder on the 1st foto) in the fantastic Genovese restaurant: Locanda Spinola. The (regional) food was very good, just as the atmosphere. We thank Luca and Federica to organize the very nice party, A.C.G. because of the beautiful present, photographer Andy and all the friends to show up !!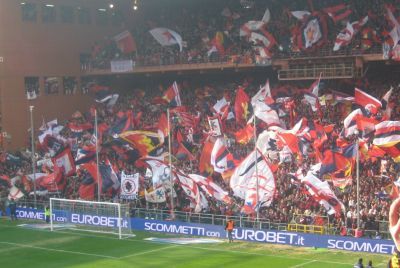 Despite the fact there was only a choreografie at Distinti the atmosphere in and around the stadium was perfect. Unless the late goal in the 87th minute all the fans respected each other and stayed friendly. This makes the Genovese derby one of the best in the world and is the reason why Genoa has fans all over the planet! The best player in the field was without any discussion Abdoulay Konko, our 23 years old allrounder. He was the only one that could stop Ca$$ano and with him almost every attack of Genoa started.