Wednesday 13th August 2008 

 –

 Stadio Luigi Ferraris, Genova
This match to remember the murdered Genoa-supporter Vincenzo Claudio Spagnolo can be a very spectacular one. The teams are both on the way back to the top after National titles and great European adventures in the Uefa-cup in the past. Since several years AZ plays the most attractive football in Holland. The money of their President Dirk Scheringa and the choice of traditional Ajax-coaches Adriaanse and Van Gaal brought offensive and succesfull football in Alkmaar. Unless the fact that AZ has the most players of all teams in the world on the Olympic Games in China (2 with Holland, 3 with Belgium and 1 with Argentina) and their striker Graziano Pellè is injured they still can bring a young and very attractive team in the field. Their leaders are Dutch international Demy de Zeeuw who played this summer with Holland on the European Championships in Austria and Switzerland and former international Stijn Schaars who returned after a heavy injury.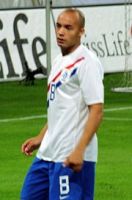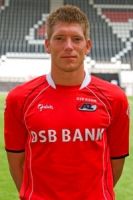 Since the arrival in the summer of 2002 of former Ajax-coach Co Adriaanse everything changed in the city of cheese: Alkmaar. In the past AZ with Jan Peters did win it's only Dutch title (in 1981), 3 Dutch Cups (1978, 1981, 1982) and reached the Uefa-cup final in 1982 against Ipwisch Town, which they lost by 0-3 in England and a 4-2 victory in the Olympic Stadium of Amsterdam. In the summer of 1982 Jan Peters and several other players left the club to play outside Holland and AZ fell down. Since the return of Adriaanse, AZ is back on the Dutch top. After many years at the bottom of the standings and also 9 years in the first division of Holland, Adriaanse reached the 5th place with AZ in the season 2003-2004 and the 3rd place and the semi-finals of Uefa-cup in the season 2004-2005. In the summer of 2005 Adriaanse was changed by the famous ex-Ajax, Barcelona and Dutch National team trainer Louis van Gaal, who married last Friday in Portugal. With him AZ reached the 2nd place in the Dutch league in the season 2005-2006 and the 3rd place in the season 2006-2007, while they still were on the first place after 33 of the 34 matches. In the last match AZ could not stand the nerves and PSV and Ajax passed them in the standings. In the summer of 2007 AZ changed their topscorers Koevermans and Arveladze into Ari and Pellè (Lecce) which was not a good decision because last season AZ ended on the 11th place in the Dutch League. 
Genoa misses 4 players tomorrow: the 3 Olympic players: Bocchetti, Criscito and Vanden Borre and the injured Matteo Paro. The rumours in the newspapers say that the near future of Lucho Figueroa will be decided after the match, which should be very unfair after 2 years of injury and only a few minutes in the friendly matches this season.