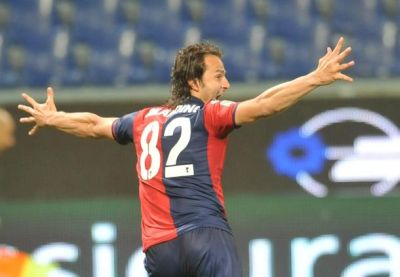 In the 52nd minute Alberto Gilardino scored his long expected 4th goal with Genoa after a great assist of Marco Rossi: 1-0.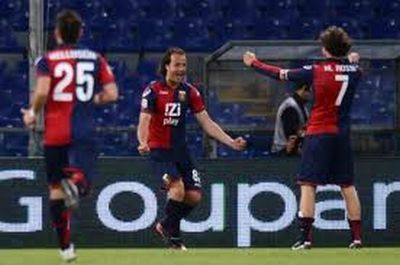 Marco Rossi celebrates Gilardino with this very important goal to remain in Serie A.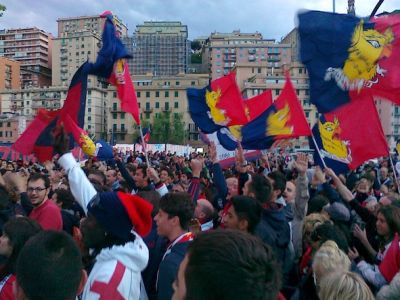 Thousands of Genoa-fans listened outside the stadium to the radio and did sing the whole match to support the team.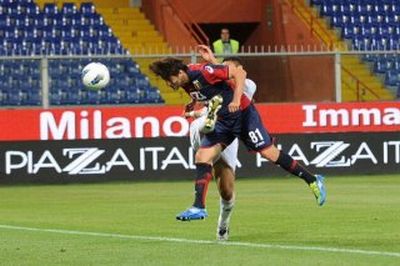 Giuseppe Sculli scored the deciding gol in the 70th minute after a great assist of Gilardino: 2-0, another year Serie A!