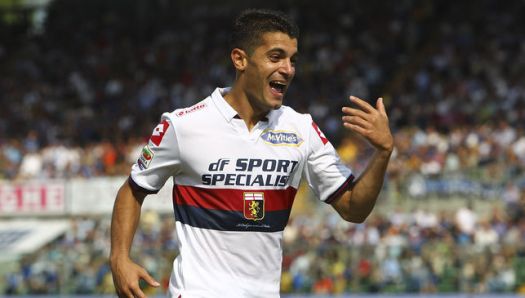 Iago(l) Falque already scored 13 times this season
Also without superstrikers like Perotti, Borriello and Niang we can play fantastic football and score many goals. In the matches against Torino (5-1 in Marassi) and Atalanta (1-4 in Bergamo) the team of Mr. Gasperini (he is talking with Mr. Preziosi about extending his contract) played very offensive and created many chances. Genoa is now on the 6th position in the standings which means qualification to Europa League at the end of the season. As said by Mr. Preziosi the UEFA refused so far to give Genoa a license to play in Europa League, let's hope the objection of Genoa succeeds. Saturdaynight we play against nr. 8 in te standings Inter with 28 Dutch and Belgium fans of Genoa Club Amsterdam and Genoa Club Bruxelles in Luigi Ferraris.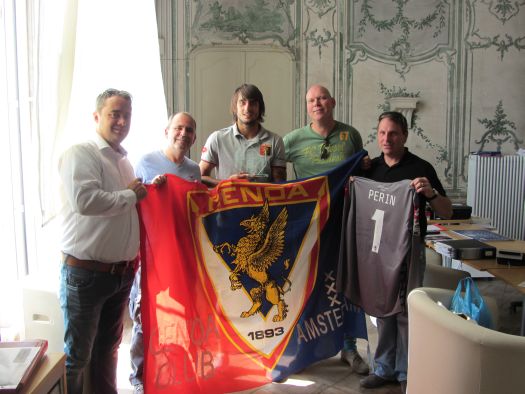 Genoa Club Amsterdam Genoano of the season 2013/2014: Mattia Perin
Mattia Perin our young and fantastic goalkeeper who already made his debut in the Italian National Team last November when he was only 22 years and 8 days old resigned a new contract with Genoa till the summer of 2019 ! Also Mr. Gasperini wants to stay with us, but he wants Mr. Preziosi to sell a maximum of 2 or 3 players of the present team and to keep Diego Perotti or Iago(l) Falque. Let's hope our fantastic team can stay together for at least another year !