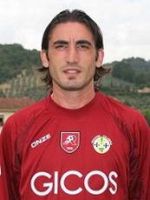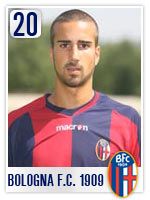 After weeks of speculation in the newspapers, on radio, tv and internet tonight Genoa's President Enrico Preziosi spoke the words we all don't want to hear: Marco Borriello goes back to A.C. Milan. To have their 50% of Super Marco back Milan has to pay € 9 million and 50% of young very talented playmaker Davide di Gennaro. The young midfielder celebrates on the 16th of June his 20th birthday and he already played 1 match in Serie A with Milan in the season 2006-2007 and 21 matches with 2 goals this year in Serie B with Bologna. Davide also plays for many years with the Italian national youth-teams.
To see the great qualities of Davide di Gennaro watch the highlights of the Primavera-match Udinese-Milan (1-3) with 2 goals of number 10 of Milan: Davide di Gennaro: 
[youtube 2vvTx7-qBIA]
Genoa today also bought Francesco (Cicco) Modesto of Reggina. The 26 years old left midfielder this season played 32 matches with 1 goal in Serie A, while he also was a line-up player in the highest league in Italy with the team of Reggio Calabria in the seasons 2006-2007 (35 matches with 2 goals) and 2005-2006 (37 matches, no goals). Because of the arrival of Modesto probably 1 of the Brazilians: Fabiano or Danilo leaves Genoa.
On the internet circulates the news that tommorow there will be the other long expected meeting with Juventus to talk about Criscito, Paro and several players of Juventus that Mr. Gasperini wants to have in our team next year. Last Monday Genoa's president Enrico Preziosi told that after the € 17 million of last year he wants to spend € 30 – € 35 million this summer to have an even better team as last season with the hope to reach Uefa-cup football at the end. Let's hope his wish will be true.