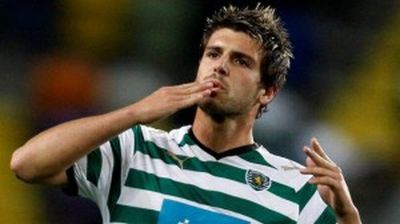 Mr. Preziosi again bought 3 players with international experience, 2 of them (Veloso and Rafinha) play in the team of Mr. Gasperini this season, the 3rd Kevin Prince Boateng of Ghana is rent by Genoa to A.C. Milan. 
Miguel Veloso is a 24 years old midfieldplayer of Sporting Lissabon and the National team of Portugal. After goalkeeper Eduardo another Portugese player in our team who played at the World Cup in South Africa. 
Márcio Rafael Ferreira de Souza is born at 7th September 1985, so he is almost 25 years old. The Brazilian defender plays under the name Rafinha and was bought of Schalke 04 in Germany which team he joined the last 5 seasons. Rafinha also played once in the Brazilian National team.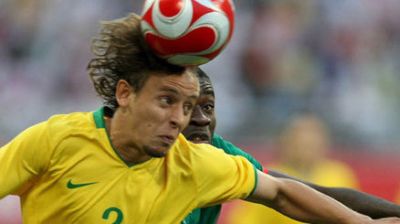 In the friendly match against Athletico Bilbao (Spain) last week which gave Genoa the Tropheo Spagnolo (1-0 by a goal of Luca Toni) Giuseppe Sculli said goodbye to the fans because of his dreamtransfer to Inter. Happily for all Genoa-fans the transfer never became definitive, so Beppe stays another season with us.