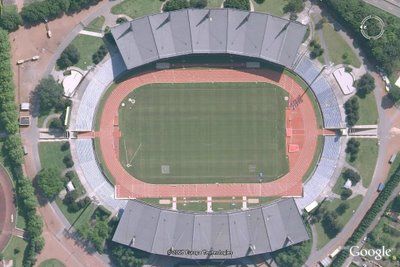 Genoa plays tomorrow at 21.05 hours the important match in Group B of Europa League in and against Lille. The French have just like Valencia 4 points after 2 matches, which means that Genoa (3 points) at least has to draw tomorrow. Thursday 5th November the return-matches are programmed which means that Lille arrives in Luigi Ferraris in 2 weeks. Mr. Gasperini flew this afternoon with 22 players towards Lille, including the returned Criscito, Juric and Rossi. Let's hope these 3 line-up players will start tomorrow in the little stadium with a capacity of 18.000 fans. The following 22 players get the support of 2.000 (including 6 of Genoa Club Amsterdam) Genoa-fans tomorrow:
GOALKEEPERS: Amelia, Scarpi, Russo
DEFENDERS: Bocchetti, Criscito, Esposito, Moretti, Sokratis, Tomovic 
MIDFIELDERS: Juric, Mesto, Milanetto, Modesto, Raggio Garibaldi, Rossi, Sculli, Zapater
STRIKERS: Figueroa, Floccari, Palacio, Palladino, Sculli   
Genoa misses the injured players: Biava, Crespo, Fatic, Jankovic and Kharja who can watch the match on tv, just as all Genoa-fans in and around Amsterdam in Satellite Sportscafé in the city-centre (Leidseplein) of the Capital of Holland.